Yes! You have received a Zappos gift card. We will inspire you on this page what to buy with it.
Giftomatic makes gift cards more exciting to spend.
Feel free to search a product in the Zappos search engine below.
Do you want to buy a new Zappos gift card or do you prefer to sell the card? That's possible too.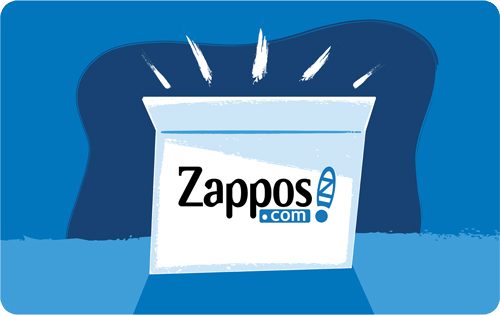 Search in the Zappos gift finder
Zappos is an online retailer that specializes in footwear, but it also offers a wide range of other products. Here are some items you can buy at Zappos:
Footwear: Zappos is well-known for its extensive collection of shoes, including sneakers, boots, sandals, heels, flats, and more. They offer shoes for men, women, and children from various brands.

Clothing: Zappos also sells a selection of clothing items such as shirts, dresses, pants, jackets, activewear, and accessories like hats, scarves, and gloves.

Bags and accessories: You can find handbags, backpacks, wallets, belts, sunglasses, watches, and other fashion accessories on Zappos.

Beauty and grooming products: Zappos offers a range of beauty and grooming products, including skincare items, haircare products, makeup, fragrances, and grooming tools.

Home goods: Zappos has a section for home goods where you can find items like bedding, bath accessories, kitchenware, home decor, and small appliances.

Outdoor gear: If you're into outdoor activities, Zappos has a selection of gear for camping, hiking, running, and other sports. This includes items like backpacks, tents, sleeping bags, and athletic clothing.

Electronics: Zappos also sells electronics like headphones, speakers, fitness trackers, and smartwatches.

Gifts: Zappos offers a variety of gift options, including gift cards, gift sets, and curated gift collections for special occasions.
It's worth noting that Zappos' inventory may vary, and new products may be added or discontinued over time. It's best to visit their website or app to explore their current offerings and browse through their extensive product catalog.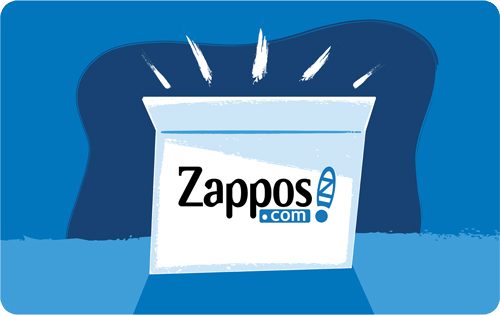 Is your Zapposcard expired? That's a pity. There are a few things you can do.
Check the terms and conditions of the Zappos gift card. Look for any information regarding expiration dates, as some gift cards may have exceptions or grace periods.
Call or email the customer service of Zappos, and explain the situation. Some companies may be willing to re-issue a new card or extend the expiration date, although the chance is very small that Amazon will be helpful on this level.
Use the remaining balance of the Zappos card
If there is still a balance on the Zappos gift card, try using it to make a purchase. Some stores may still honor the remaining balance even if the card has expired.
Sell your Zappos Gift card
There are several ways to sell Zappos gift cards in the US:
Sell the Zappos gift card online
There are a number of websites that allow you to sell your Zappos gift card online, such as Cardcash, Giftcash, and Raise. Simply create an account, list your gift card, and wait for a buyer to make an offer.
Sell on an auction website
You can also try selling your Zappos gift card on auction sites like eBay.
Sell your card on social media
You can also try selling your Zappos gift card on social media platforms like Facebook and Twitter. Simply post a message explaining that you have a gift card to sell, along with the details of the card. Don't forget to tag it!
There are numerous sites where you can purchase Zappos gift cards.
1. You can buy this card at their own online store.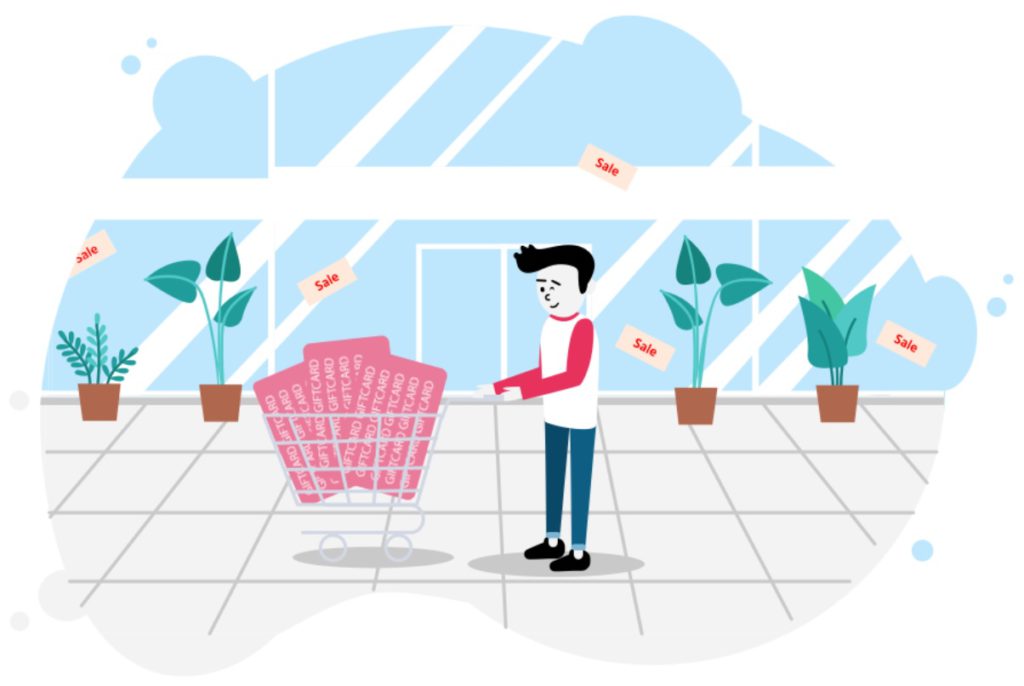 Which cards does Zappos accept?
Zappos accepts different types of gift cards that can be spent at multiple stores. These are so-called open-loop gift cards, or multi-choice gift cards. Below you can see a selection of which gift cards are accepted in this shop.

Please note this is subject to change.
How to use the Zappos Gift card?
To use a Zappos gift card, you can follow these steps:
Visit the Zappos website or open the Zappos app on your device.

Browse through the available products and add the items you want to purchase to your shopping cart.

When you're ready to proceed to checkout, click on the shopping cart icon to review your order.

On the checkout page, you'll find a field labeled "Gift Card or Coupon Code." Enter the gift card code into this field.

After entering the gift card code, click on the "Apply" or "Add" button next to the field. The amount of the gift card will be applied towards your total order.

Review your order summary to ensure the gift card has been applied correctly and that the remaining balance, if any, is accurate.

Provide the necessary shipping and payment information to complete your purchase. If the balance on your gift card covers the full amount of the order, you may not need to provide any additional payment information.

Click on the "Place Order" or similar button to finalize your purchase.
If the total amount of your order exceeds the value of the gift card, you will need to provide an additional payment method to cover the remaining balance. Conversely, if the total amount is less than the gift card value, the remaining balance will typically be stored on the gift card for future use.
If you encounter any issues or have specific questions about using your Zappos gift card, it's recommended to reach out to Zappos customer support for further assistance.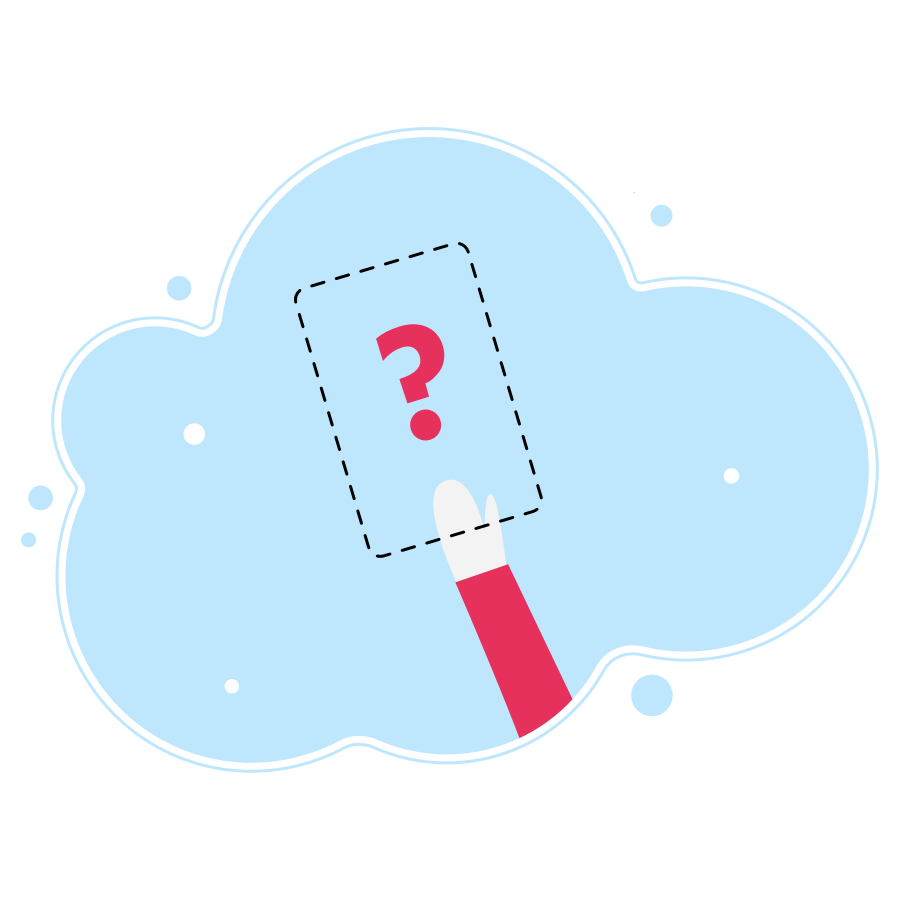 Zappos Gift card balance check
Do you need to know the balance of your Zappos gift card?
In that case it's best to use the Zappos gift card balance checker.
Advantages of the Zappos gift card balance checker
1.Ensuring you have enough funds
Checking the balance of your gift card can help you determine if you have enough funds to make a purchase. This can prevent the embarrassment of having your purchase declined at the checkout if you don't have enough money on the card.
2. Avoiding over-spending
If you're trying to stick to a budget, checking the balance of your gift card before you shop can help you avoid overspending. You'll know exactly how much you have to spend and can plan your purchases accordingly.
3. Preventing expiration
Some gift cards have expiration dates, so checking the balance can help you use the card before it expires and avoid losing the remaining funds.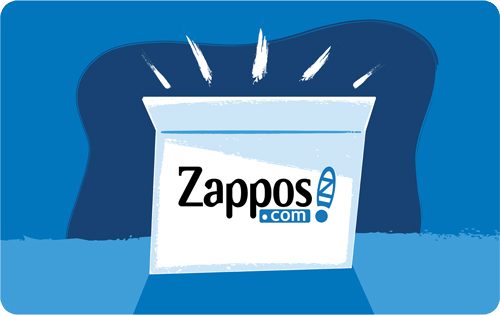 Alternatively, you can call the Zappos customer service and provide them with the gift card number and PIN code to check the balance over the phone.